Villa De Oriente @ Station-1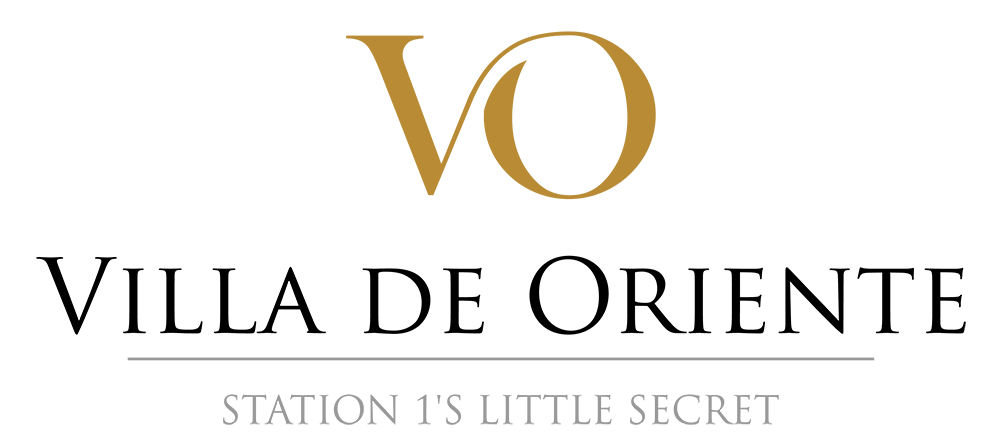 Private Pool Villa @ Station-1
This is a small but beautiful two bed room villa with a private plunge pool, compact but everything you need. Located within the local village in Boracay but just five minutes walk to the Boracay's main beach in station-1, where all five star hotels are located.
Villa with full functional kitchen where you can cook for your family. Utensils, plates, glasses etc. are all good for 12 persons.
Air-conditioned two bed room with living, dining (Also air- conditioned) with a private pool located 5 minutes walking distance from famous station-1 powdery white beach.
Each bed room with 2 double bed. Each bed size 54 X 75. Total of 4 actual beds available where 8 persons can sleep on bed.
For additional person, if more than 8, extra floor mattresses will be provided in living area which is also air-conditioned. With two extra floor mattresses, total of 12 persons can sleep in this villa.
Villa indoor floor area 60 SQM.
Villa including indoor and outdoor area 100 SQM Plunge/Lap Pool size: 3.7 X 3 = 11.10 SQM Depth 1.2M
Smoking is allowed at the pool/ garden area but not inside the villa. You may also do BBQ at the garden area.
Highlights:
Air-conditioned 2-Bedroom
Air-conditioned living & dining area
Plunge Pool
Balcony
LED TV- Refrigerator – Microwave Oven
Keyless Entry
Electric Kettle
Hot & Cold Shower
Karaoke
In-room Safe & Telephone
Dining Table & Chairs
BBQ Grill
Imported linens & Duvet
Kitchen
Free WIFI
Bath Amenities
LOCATION:
Station 1, Boracay Island. Address: Sitio Pinaungon, Balabag, Boracay Station -1, Malay, Aklan. Located within the Boracay local village yet just 5 minutes walking away from station one white beach. You will need to walk from main road around 100 meters or 2-3 minutes walk using a narrow alleyway. Neighbours are locals, friendly and peaceful people. It is located within a true local Boracay residential village.
Around 100 meters walk or 2-3 minutes walk to main road where you can get all available public transportation. Station 2 or D mall just 5 minutes away by trike. Station one white beach is 5 minutes walking distance.
TAKE NOTE:
It is a small lap/plunge pool. Pool depth 1.2M (4 ft).
Boracay electricity is mostly reliable, in case of power failure, we do not have generator. Emergency lights available in the villa.
Walking required from main Boracay road. Villa is situated 100 meters away from main road thus 2 minutes walking is required using narrow rough alleyway through a local village. Locals are friendly and helpful.
Notify us in advance prior arrival so we can send our staff at the main road to assist you. Landmark – Henann prime resort opposite of two seasons at station one. We are just two minutes walk away from these resorts.
We can arrange airport/port transfer with a fee, please advise us in advance.
About images: All pictures in this villa are currently 3D and not actual. However they are very close to actual as the villa is currently being built and no actual photos available yet. This villa will be available from May 2020 and you may now book in advance. Actual villa may slightly differ from 3D images of architect's perspective. 3D images created based on actual design which is currently being built. Actual furniture may varies.
DISCLAIMER/ IMPORTANT NOTE:
Villa De Oriente is located in Station-1, Boracay and not within the complex of The Orient Beach Boracay Hotel. This villa is a separate property managed by the team of The Orient Beach Boracay Hotel. Hotel offers or amenities are not applicable to this villa. It has it's own pool and kitchen. Not available complimentary shuttle or breakfast. This is more of a renting a private home in Paradise Island of Boracay.
---